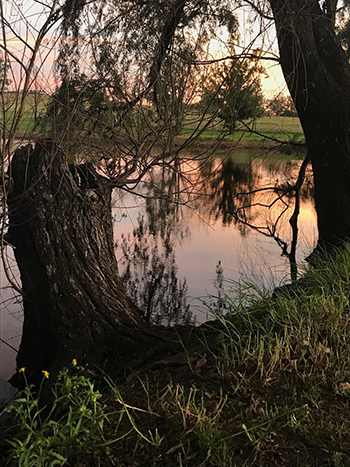 Matthew 28:1-10
The women came back from the tomb, "Afraid yet filled with Joy". This phrase certainly contains within it a great deal of fear, change and uncertainty. Yet at the heart of it is joy and resurrection. I think that this passage, while seemingly not as emotional as John's Gospel, gets at the heart of the emotional ambiguity that Easter 2020 is bringing for all of us: "Afraid yet filled with Joy".
The Angel tells them to, "No Longer Be Afraid". This command concerning fear is in an on-going tense. We need never be afraid any more! Jesus is Risen. I would offer another way to hear the command to 'No Longer Be Afraid. As Christians, we can no longer be afraid of grief. For instance, the grief that is so evident spreading across the world with Covid-19. Not that we will avoid grief, but that we do not have to fear visiting the tomb. We can 'go there' and mourn and even mourn with others. The power of the Resurrection is revealed as we let our hearts experience the sadness of our goodbyes. Only one who knows they will say hello again can give a proper good-bye and miss a person!
Amid the midst of grief and sorrow, the women want to look at the grave. In our culture, we are often taught, especially as Christians, to avoid the grave, to avoid grief. We are taught to live in joy of the Resurrection. This is true, we must also go to the grave and be confronted by the power of death. Furthermore, I think our encounter with the news of the Resurrection, produces a mixture of fear and joy, echoing the emotions of the first disciples.
'Stop being afraid and keep not being afraid". The Resurrection means we have nothing to fear, truly, nothing to fear. These are words to the community of faith, not just the individual. They are also present tense, suggesting the disciples were afraid and that they are no longer to be afraid.
It is also worth noting that the angel emphasizes that Jesus is Risen, "Just as he said". The angel is challenging them to have faith, not just in the Resurrection but in evidence of God's faithfulness. Even the story that should be about all the proof in the world is still about trusting a word, the word of Jesus, the word of the angels and finally the word of the women.